Inhalers, dialysis products, diagnostic products, assemblies with plastic parts... Teknics is a specialist in assembly systems and functional tests for the medical industry. We are backed by 25 years' experience.
Our customers from all over the world value our flexible automation systems oriented towards real needs. The Teknics' trademark is a custom project for every need, which is why we are valued by our customers all over the world.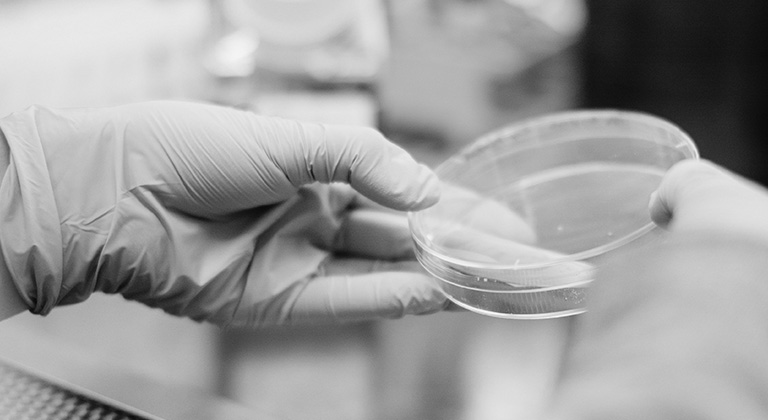 Our customers from all the world appreciate the benefits of Teknics' assembly and testing systems in the Medtech sector.
Efficient planning, intelligent technology, complete service. Let us convince you of the benefits of Teknics' highly flexible production systems for improving production and functional tests.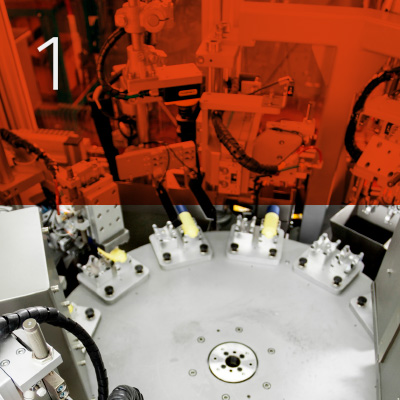 We work together from the start
Our customers' requirements and needs are the starting point for our activity. By getting involved from the beginning, we help make the product reality and have it produced to a specific cycle time and quality.
Through listening and understanding our customer's requirements, which can affect product design, the Teknics team comes up with the best solution from the start of the project.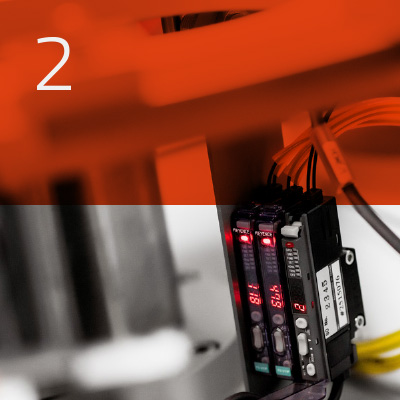 Cost-effectiveness and customisation
Teknics' production systems help achieve long-term reductions in our customers' costs and our checking systems implemented on the machines eliminate quality costs, improve process systemization and prevent quality faults due to product problems.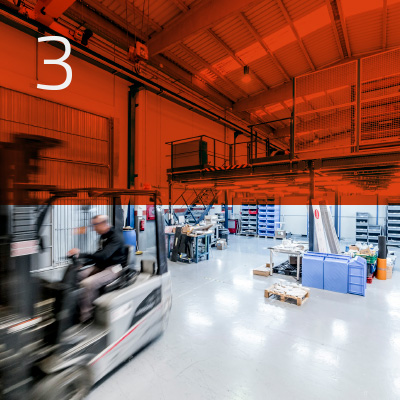 Quick deliveries
In the Medtech sector, with a high level of innovation and increasingly tight product launch times, Teknics is committed to a rapid response, the reliability of lines and co-engineering with customers.
Reliability and meeting the demands of the Medtech sector are among our characteristics.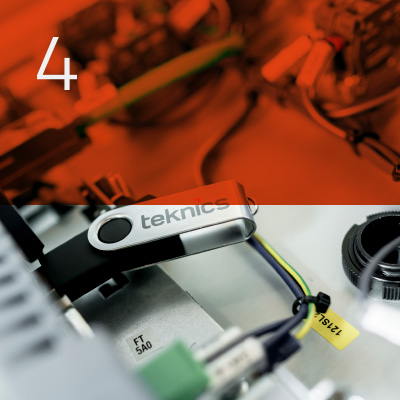 Total quality commitment
Teknics has wide experience in selling its projects all over the world. Whether in China, the Czech Republic or South Africa, we guarantee the highest quality standards.
We require every process and supplier in the world to meet the strict quality requirements.
Latest technology in the Teknics production and functional testing system.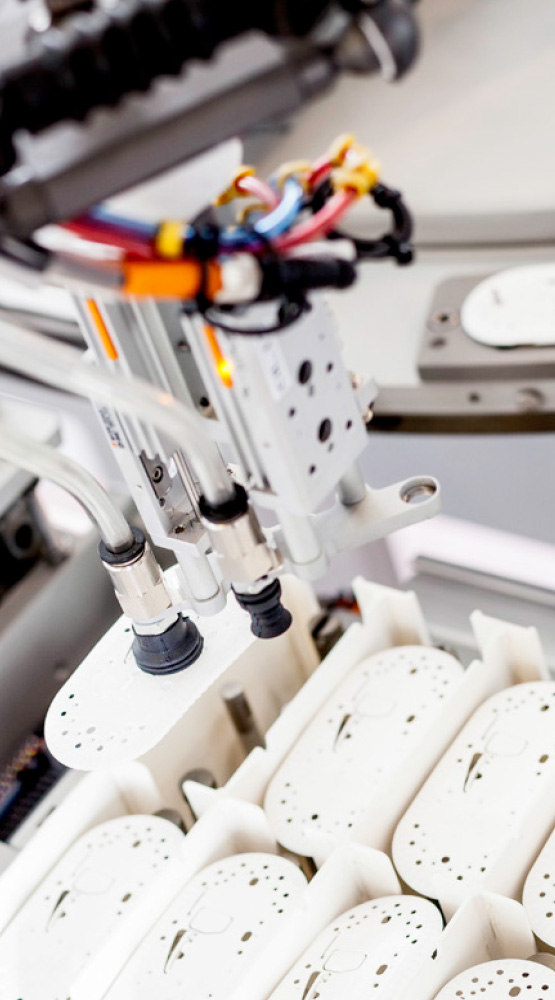 Experts in products
Teknics needs to know the product as well as our customers do. That's why we carry out an exhaustive feasibility study on the product and its future automation for better convergence.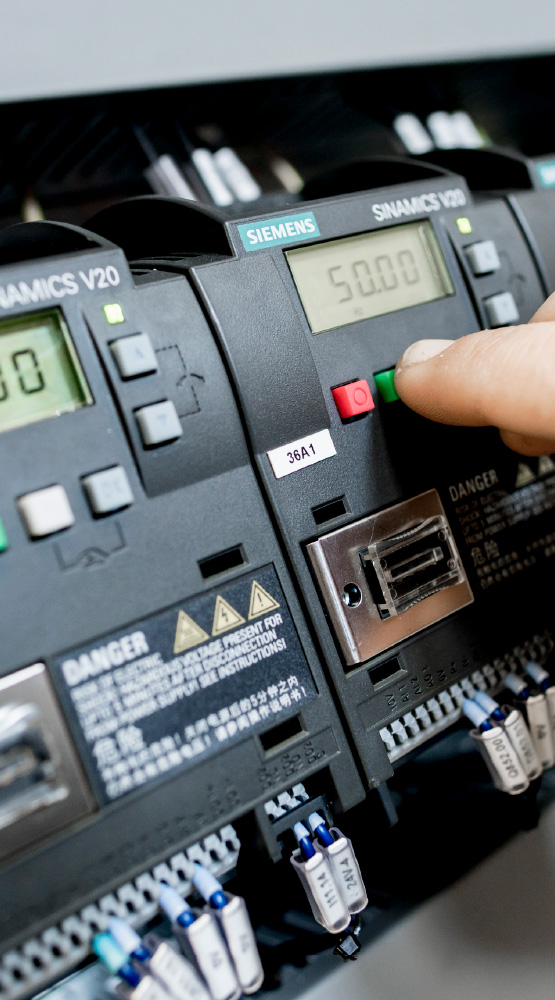 Experts in processes
This experience is what helps us to provide something more than a solution to the customer's needs, offering a general view of the whole project and the possibility of helping to develop the product together with our customer.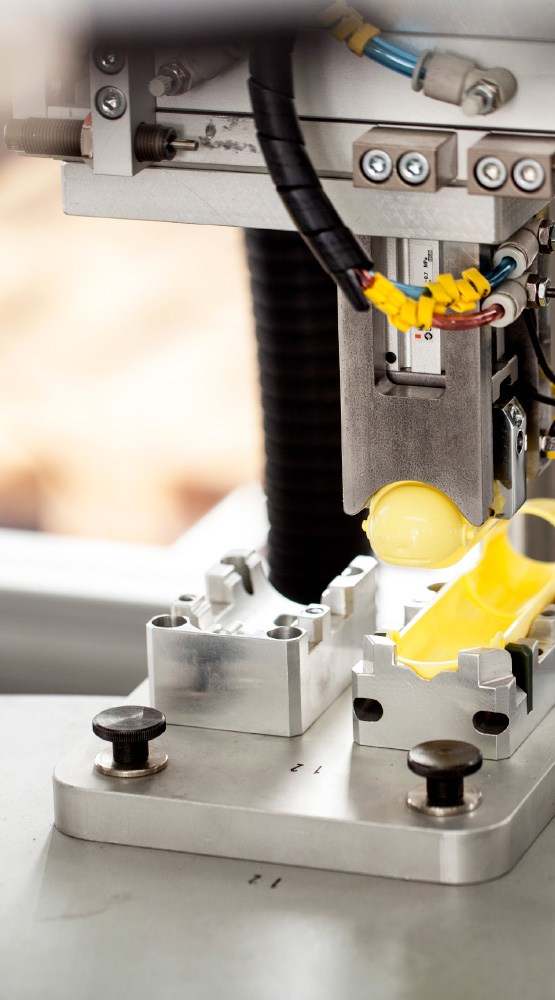 Assembly
Together with our customers, Teknics chooses the best options for the success of the project: FMS lines, rotary machines, semi-automatic machines, robot cells, etc.
For each process there is a solution implemented based on our experience and the new technologies we develop in our R+D department.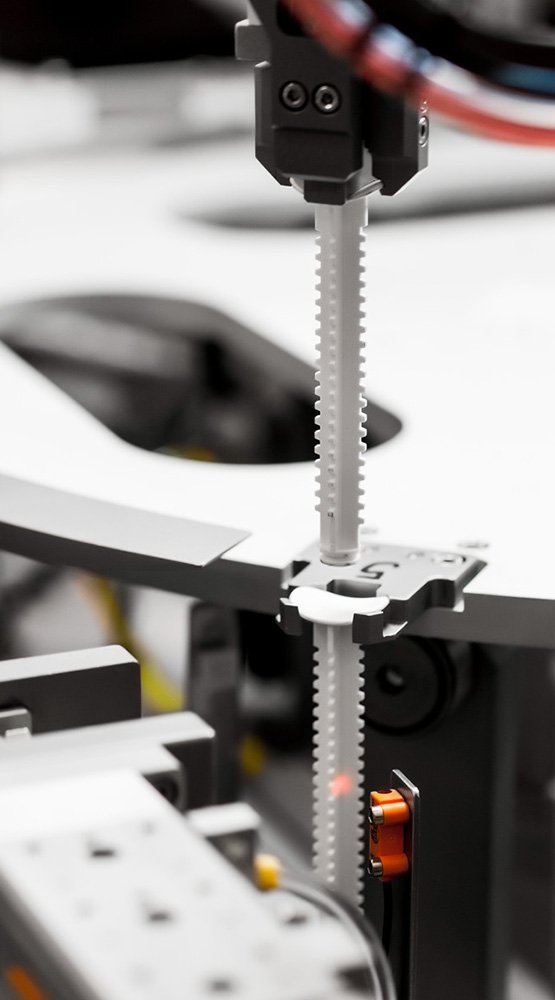 Testing
At Teknics we are committed to technological innovation, always seeking excellence in our testing and artificial vision solutions.
Their complexity varies depending on each customer's needs. We can offer everything from simple or standard applications for traceability, presence/absence and defect detection to custom-developed applications for more demanding customers or processes.
Our aim is to offer the best testing and vision system to suit each customer, each product and each market. To do this, we have a highly-trained team of professionals.
Teknics' turnkey and standard type machinery.
25 years and more than 1,200 projects carried out
Rotary component assembly machine

Equipment designed for an 8 station rotary plate, in clean room. The solution includes applications such as: feeding using vibrators, clipping components, assembly, assembly checking and extraction of OK/NOK parts. Frequency: 50 parts/min.