At teknics, we are passionate about what we do. We enjoy technology, innovation, teamwork, sharing experience and knowledge, improving, learning and putting all these values at our customers' service.
Since the creation of teknics in 1992, it has always been our goal to provide added value to our customers with innovative solutions for their processes.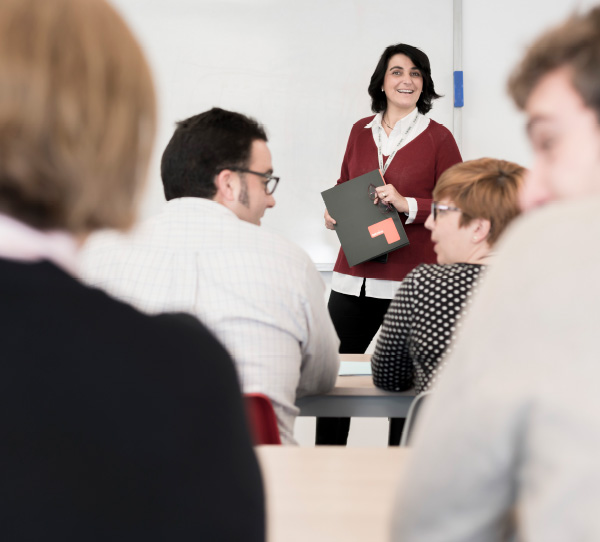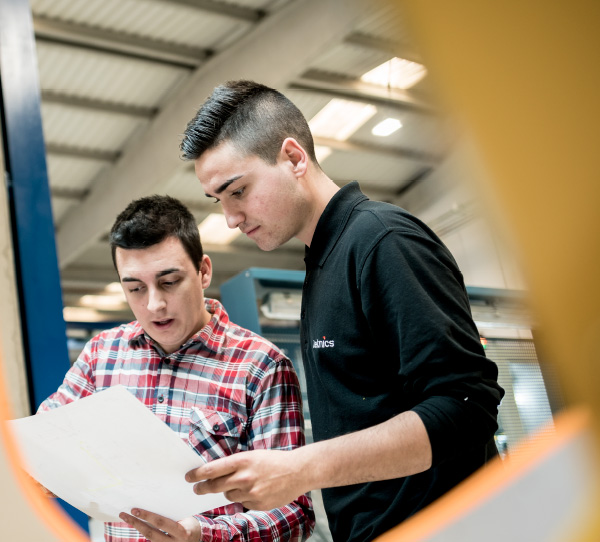 All the new projects make us excited, like on the first day. Our experience of more than 30 years and the fact that we have kept a constant watch on new technologies help us to offer the best solution to our customers by providing them with a reliable product and by ensuring their project is a success.
Thanks to our continuous improvement process, training, the lean method, 5S and the LAIA project, we integrate experience and solutions into the company.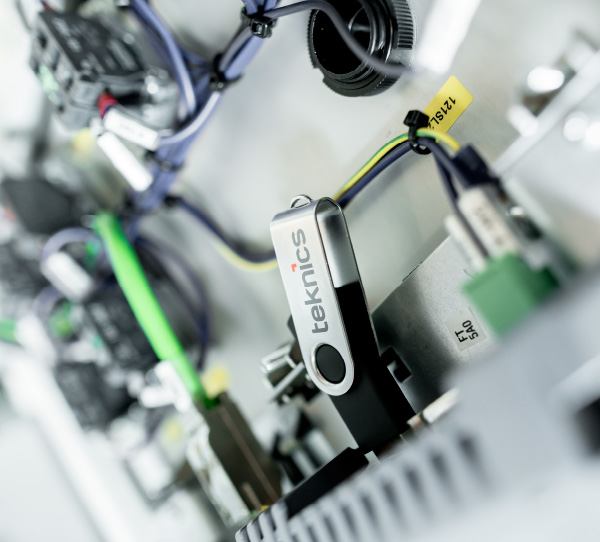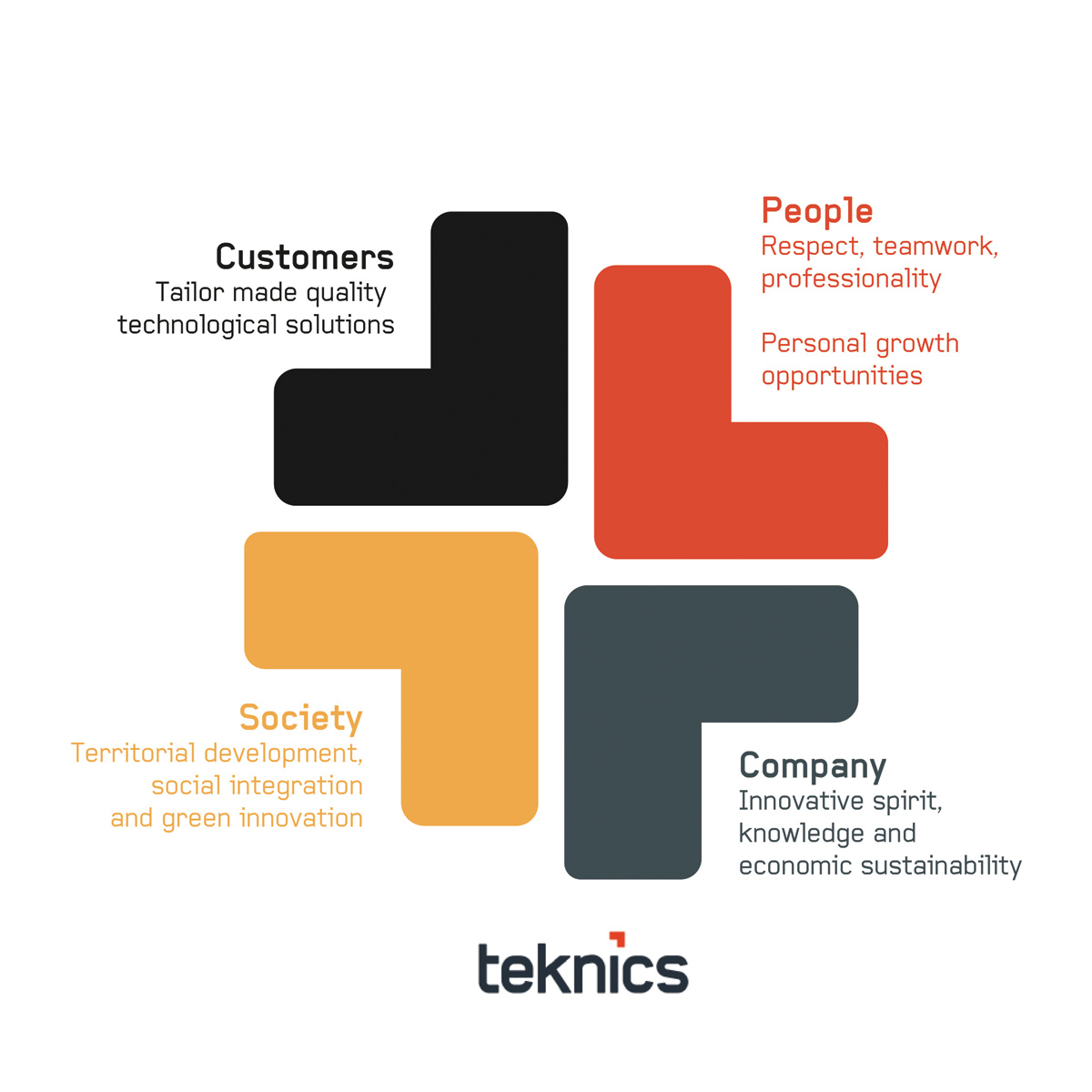 For teknics, people are a priority throughout the process, being the main reason why we work hard, both internally and as customers or suppliers.
A company with Purpose. These are our Commitments.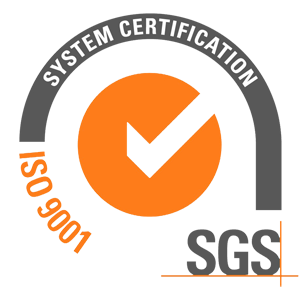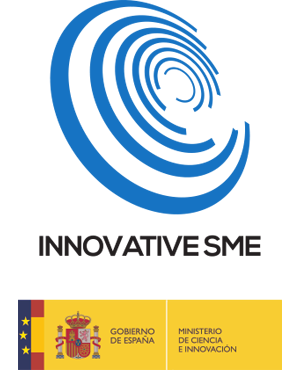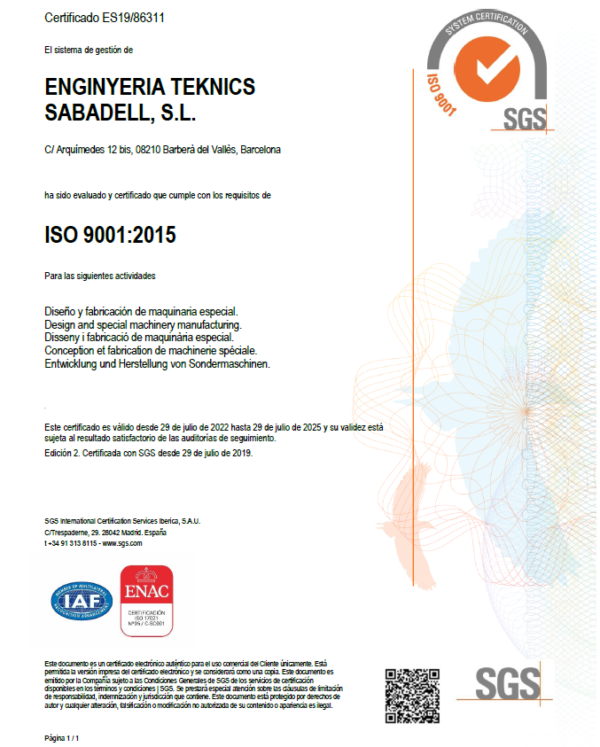 This is teknics, a group of people who get involved and who await new challenges to give the best of themselves.