Modular Intelligent Track, flexible production system 
Modular Intelligent Track Solution
Flexible Modular System
Intelligent and flexible modular system that allows for working with different references, minimizing the format changeover time or even simultaneously.
Our clients demand flexible solutions that adapt to the needs of the market with changes in formats and batches of different sizes (including unit batches).
teknics has developed the Modular Intelligent Track, a system capable of adapting to different production processes in an automatic, flexible and modular way, allowing different references to be worked with simultaneously without stoppages or tool adjustments.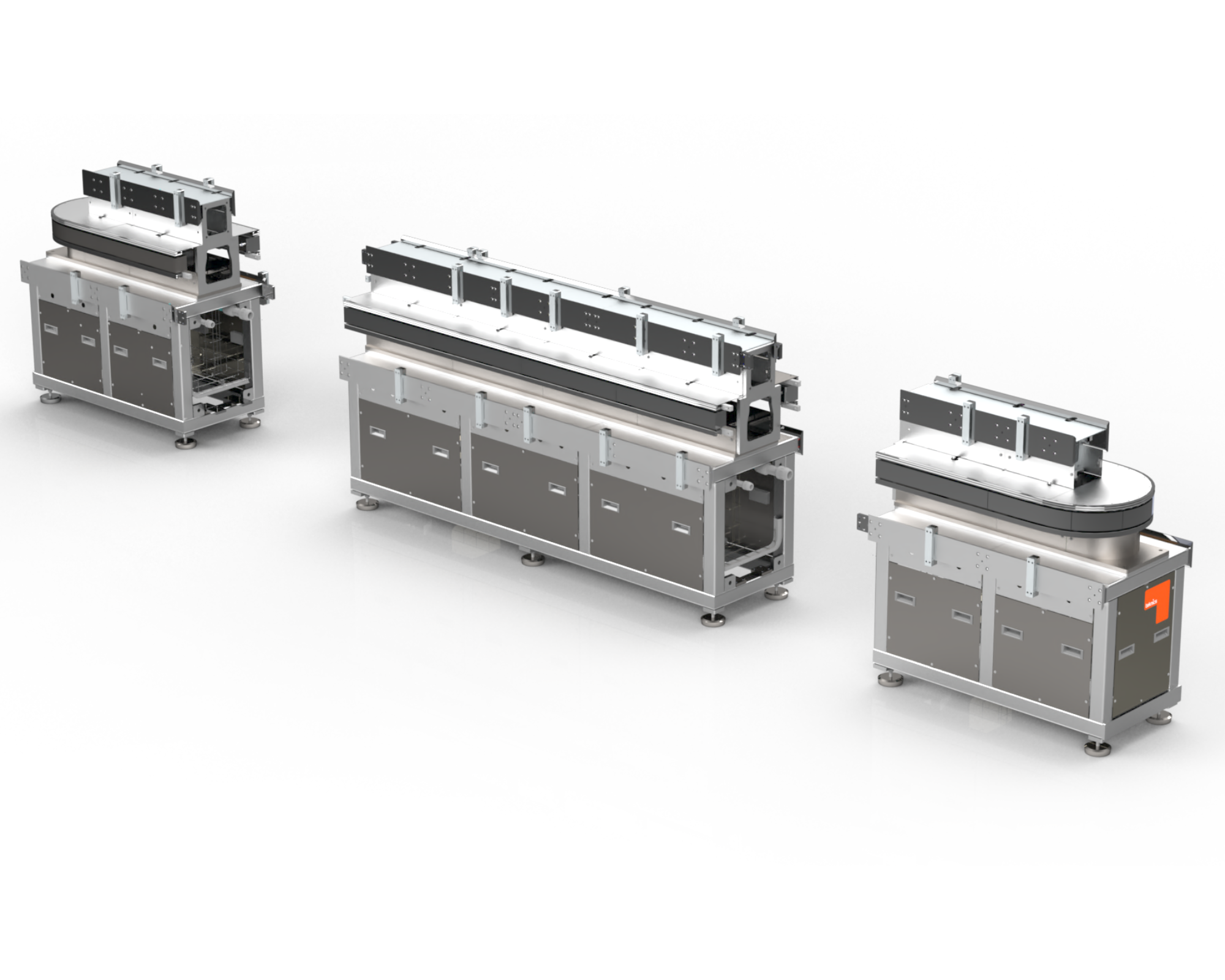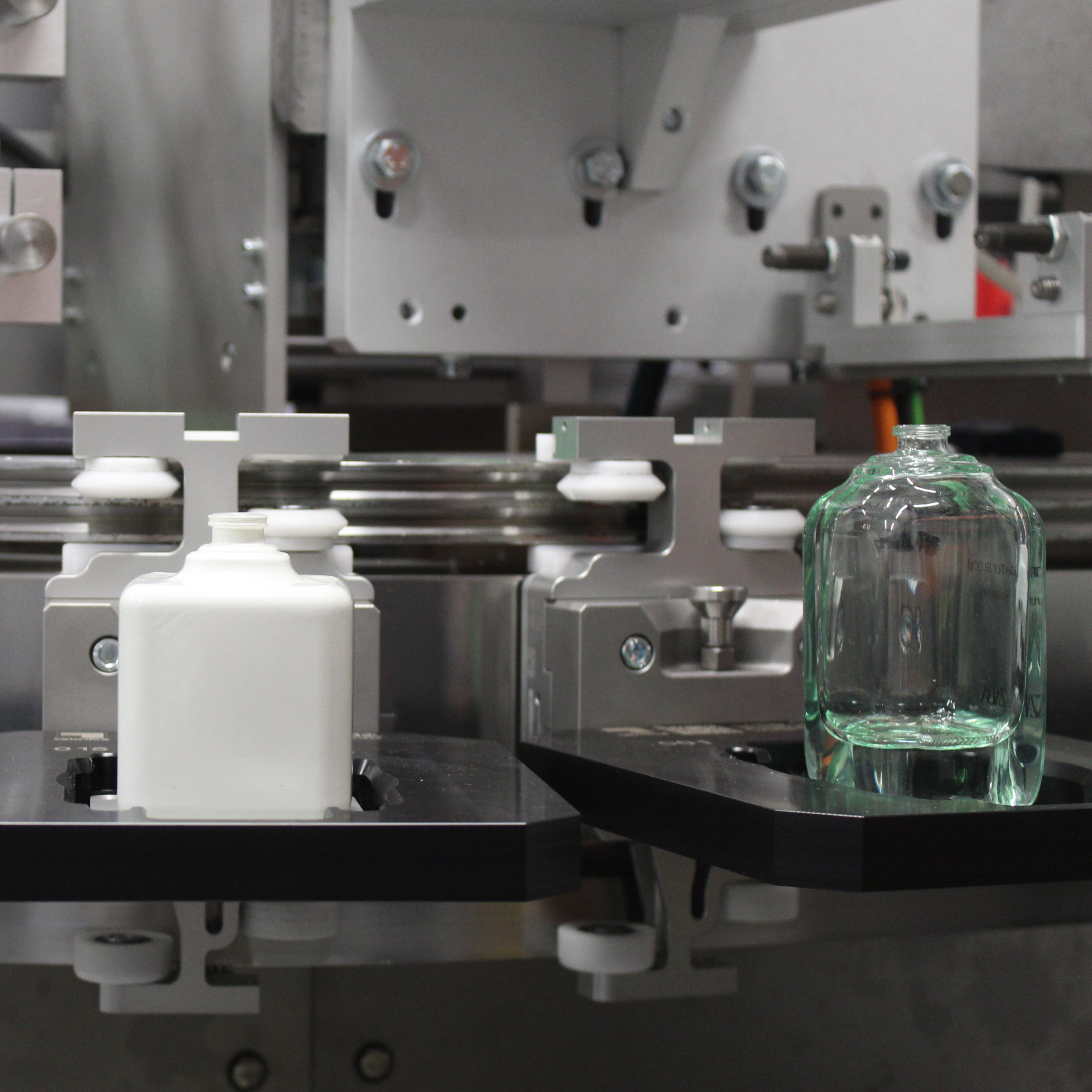 Maximum Flexibility
The flexible production system allows us to work with a wide range of products in different sectors:
- Electric
- Electronics
- Cosmetics
- Pharmaceutical
- Medical Devices
- Food
- Packaging
Modularity
Our system allows us to grow, in a modular way, depending on the needs of our clients' projects. The mechanical design along with the software that we have developed allows us to easily join modules with the least possible downtime.
If the client requires it, they can increase or reduce the length of the line, adding or removing modules, being able to take advantage of new projects and thus minimizing the initial investment.
There is also the possibility of having the structure made of stainless steel for the food and pharmaceutical industries.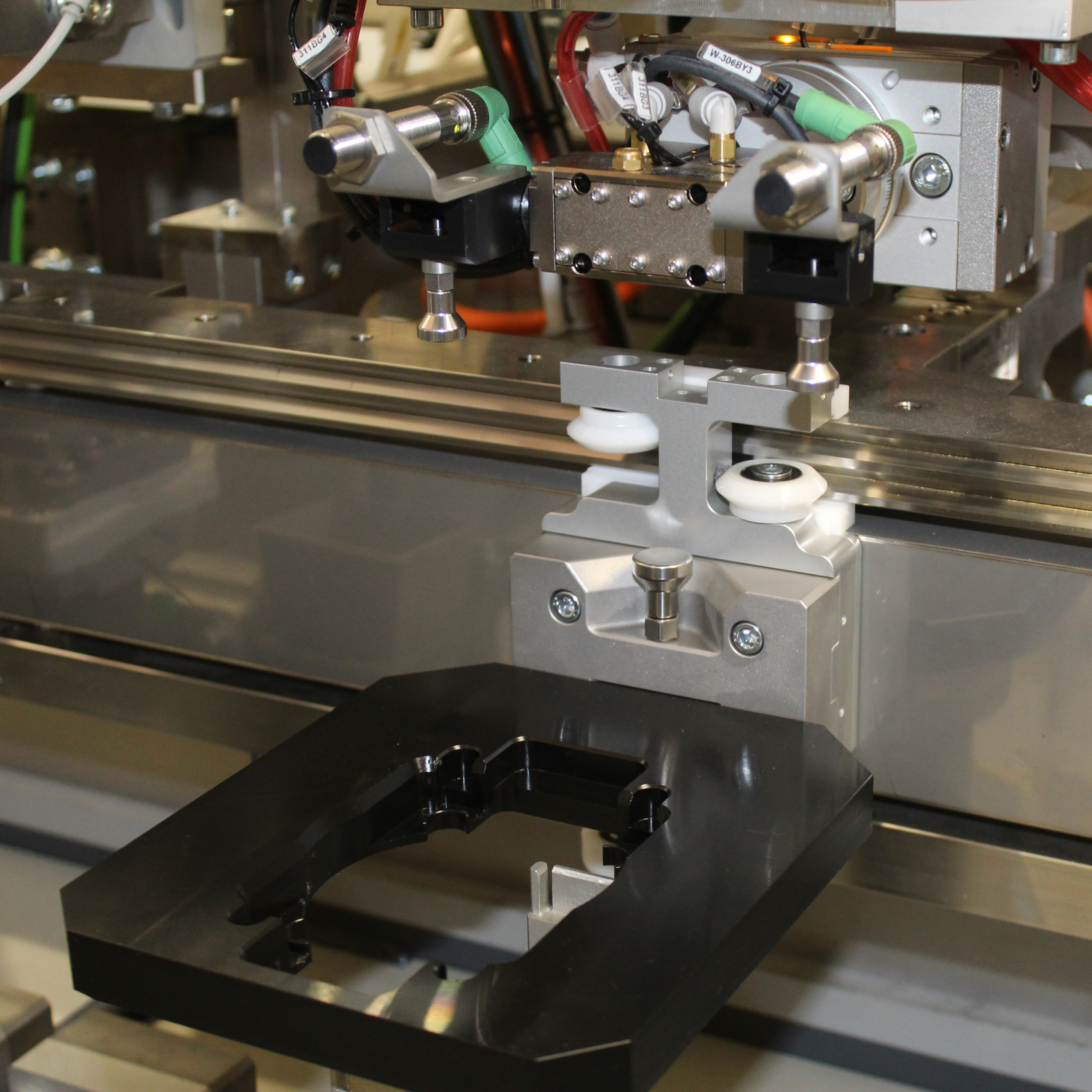 Speed and precision
The Modular Intelligent Track has shuttles, with independent movement and position monitoring through its magnetic transport system. This allows us to have total traceability of each piece throughout the process.
- The system's maximum speed is 4 m/s
- Maximum acceleration: 50 m/s2
- Positioning accuracy ±0.15 mm
- Repeatability ±10 µm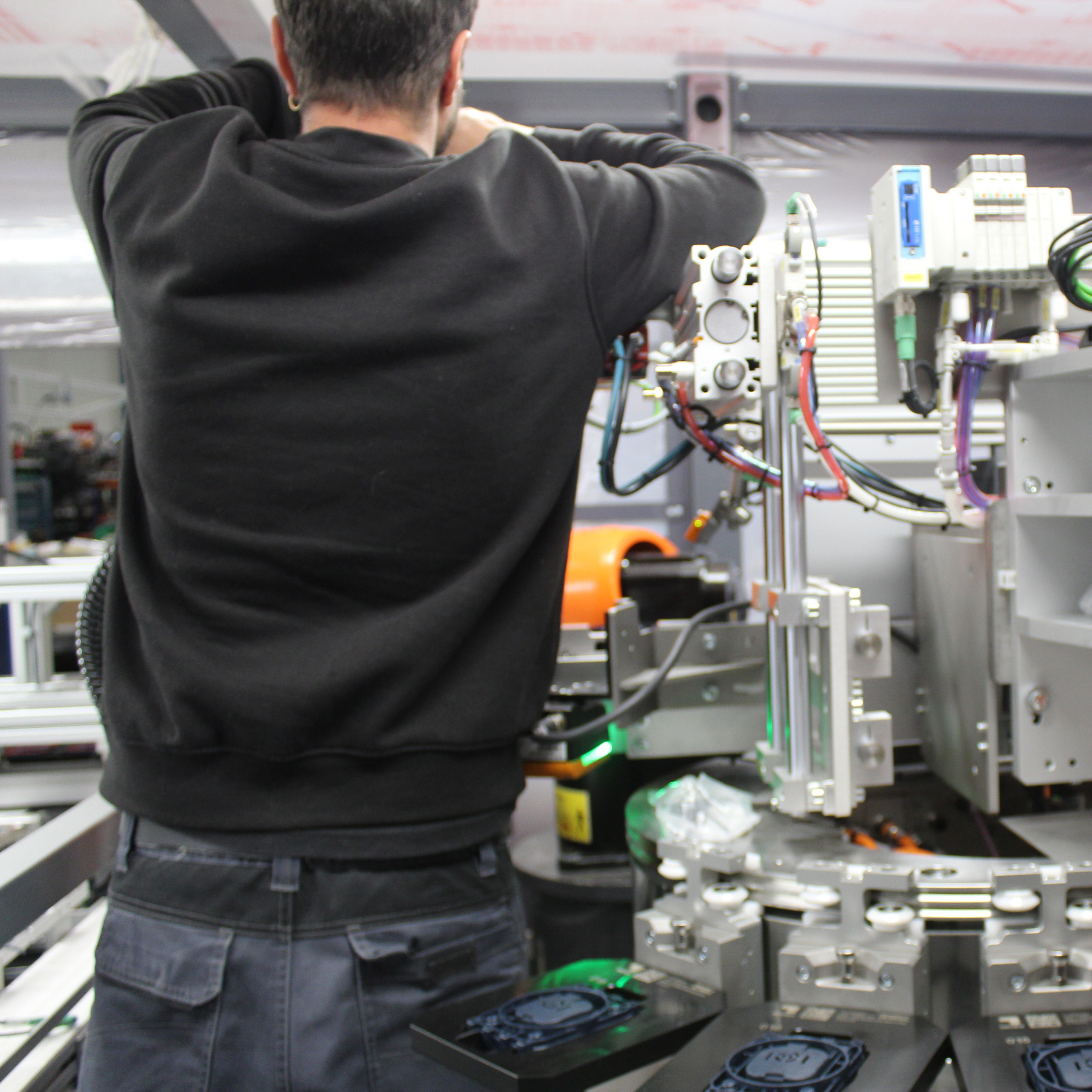 Easy station integration
The design of the modules is conceived to integrate stations quickly and to be adjustable to any position of the line itself, thanks to the standardization of its anchoring system.
Being able to incorporate a new station to an existing line, with the shortest possible stop time.
Wide range of standardized assembly and test stations with easy integration:
- Automatic feeding system
- US or laser welding
- Riveting
- Gluing
- Laser marking
- Machine vision or 3D control
- Leakage test
- Pressing
A flexible solution for a constantly changing world